Empowering Students
Stoke High celebrated its success in creating a system which empowers students to play their part in improving all aspects of academy life.
Stoke High, part of the Ormiston Academies Trust, has just finished its first term of having a Student Parliament.
Students took part in campaigns, elections, debates and parliamentary meetings, gaining important leadership, collaboration and communication skills.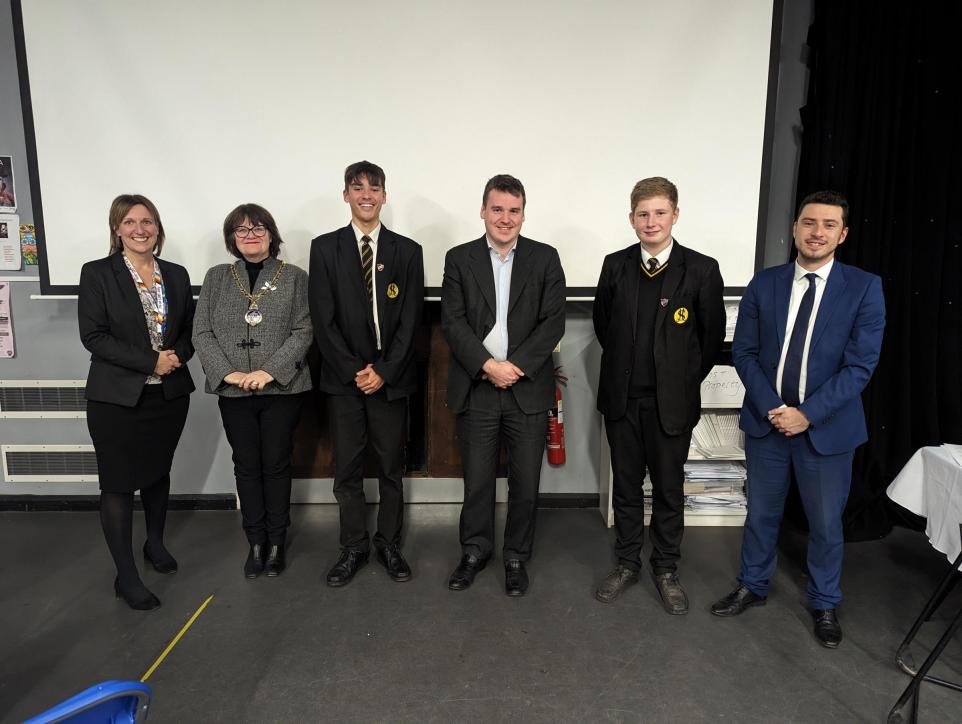 Student ministers have been working extremely hard to ensure that academy life is the best it can be by organising, among other activities, a foodbank appeal to ensure they are having a positive impact on their local community.
Taye Buckley, the academy's Prime Minister, said that he is "really proud" of how well the Student Parliament has worked in its first term.
He added: "We have really improved projecting the voice of the academy and implementing changes that students want to see. It has been a pleasure to serve the academy in this manner, and I am looking forward to the next term of the parliament."
The success of the school's initiative was celebrated with a glamorous dinner together with local MP Tom Hunt and Ipswich Deputy Mayor Elizabeth Hughes alongside staff, local councillors and lecturers from the University of Suffolk, governors, parents and other prestigious local guests.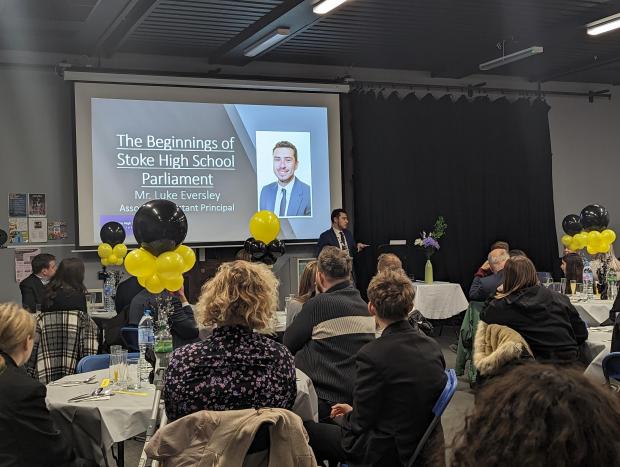 Tom Hunt, MP for Ipswich, said: "I continue to be greatly impressed by the positive progress being made at Stoke High.
"What they have achieved with this new parliament is truly unique, and it was a great privilege to see so many of the young parliamentarians who are so passionate about their school and making positive change within their communities."
Claire Welsby, the assistant principal for personal development, added: "I'm really proud of the work we have done to promote and bolster students' voices.
"The launch of parliament has been a clear example of our successes and celebrates the diverse voices within our academy's community."